Features and Enhancements delivered in the May 7th, 2019 Amazon Chime release.
Amazon Chime version 4.21 for Windows, macOS, iOS, Android, and web is now available for all users.
Kiosk Mode [Windows]
The Amazon Chime Windows client now offers a kiosk mode. When launched in kiosk mode, Chime opens full-screen and doesn't provide users with an easy way to exit full screen, close the application, or switch to a different application. This helps ensure that the system remains focused on running Chime meetings. Kiosk mode works best when signed-in with an account dedicated for the room, so the room gets auto-called for meetings just like other users and upcoming meetings all appear on the Home screen.
Like all other meeting attendees, users joining from a room using kiosk mode can view and share video, participate in meeting chat, or even collaborate outside of the meeting experience in chat conversations and chat rooms.
Kiosk mode works best when run on a computer controlled remotely through PowerShell or other command line interface.
To enter kiosk mode:
Quit Amazon Chime (%AppData%\Chime\Chime.exe /Q)
Enter %AppData%\Chime\Chime.exe /kioskon
Chime will launch in kiosk mode and will continue launching in kiosk mode every time it is opened.
To turn off kiosk mode:
Quit Amazon Chime (%AppData%\Chime\Chime.exe /Q)
Enter %AppData%\Chime\Chime.exe /kioskoff
Chime will launch with the standard interface and will continue to do so each time it is opened unless kiosk mode is turned back on.
Kiosk mode launches in full screen


Users are not given options to Sign Out, Close, or Minimize the application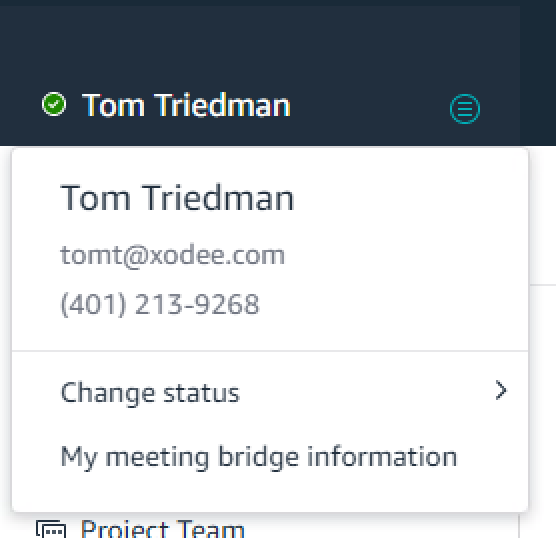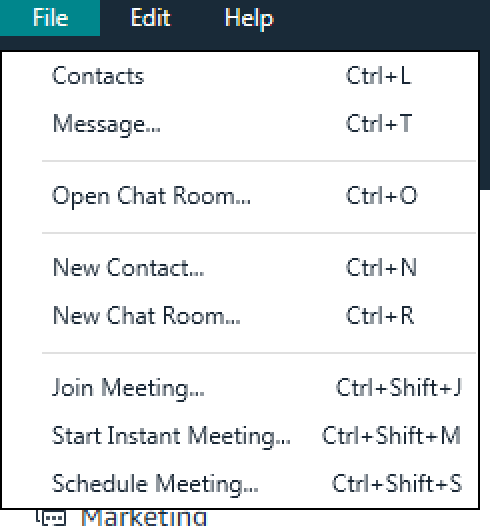 Copy Reference ID [Windows/macOS]
When submitting issues to AWS Support, it is always helpful to
provide diagnostic logs
. To make this process easier, users are now given a button in the Send Diagnostic Logs dialogue to easily copy the reference ID to the clipboard.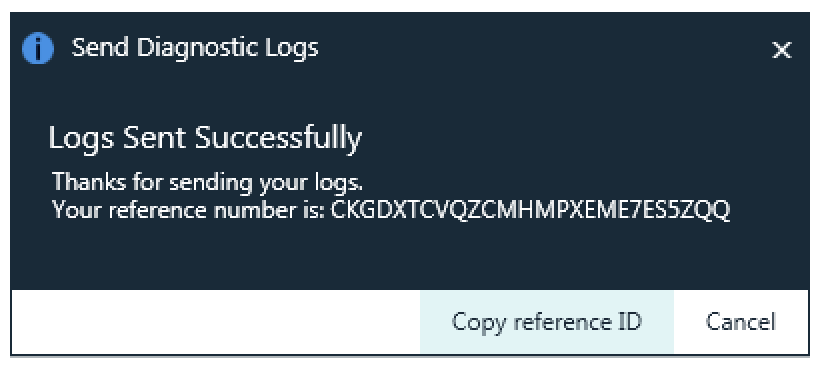 Conference calls with Alexa, now open to all Alexa users [Alexa]
Alexa for Business already enables users to join meetings from conference rooms. Customers who have Alexa devices at home requested the capability to join meetings even without a central deployment of Alexa for Business by their administrator. The Alexa for Business team is excited to enable this capability for a limited time for all Alexa device owners. You can get started by simply saying "Alexa, join my meeting" and following instructions to link your calendar with Alexa. Joining meetings is supported on most Alexa enabled devices that support Alexa Communication and works with a variety of popular conferencing solutions including Amazon Chime.
Read more in the Business Productivity blog
.