Version 4.29 - Features and Enhancements delivered in the January 21st, 2020 Amazon Chime release
Amazon Chime version 4.29 for iOS, iPadOS, and Android is now available for all users.
iPad Multitasking Support [iPadOS]
Amazon Chime now supports iPad Multitasking, which allows it to be used side-by-side with other app simultaneously. Amazon Chime on iPad now also has parity with iPhone, including support for Business Calling, rich-text using markdown, in-line gifs, last-read markers, and previews of external content.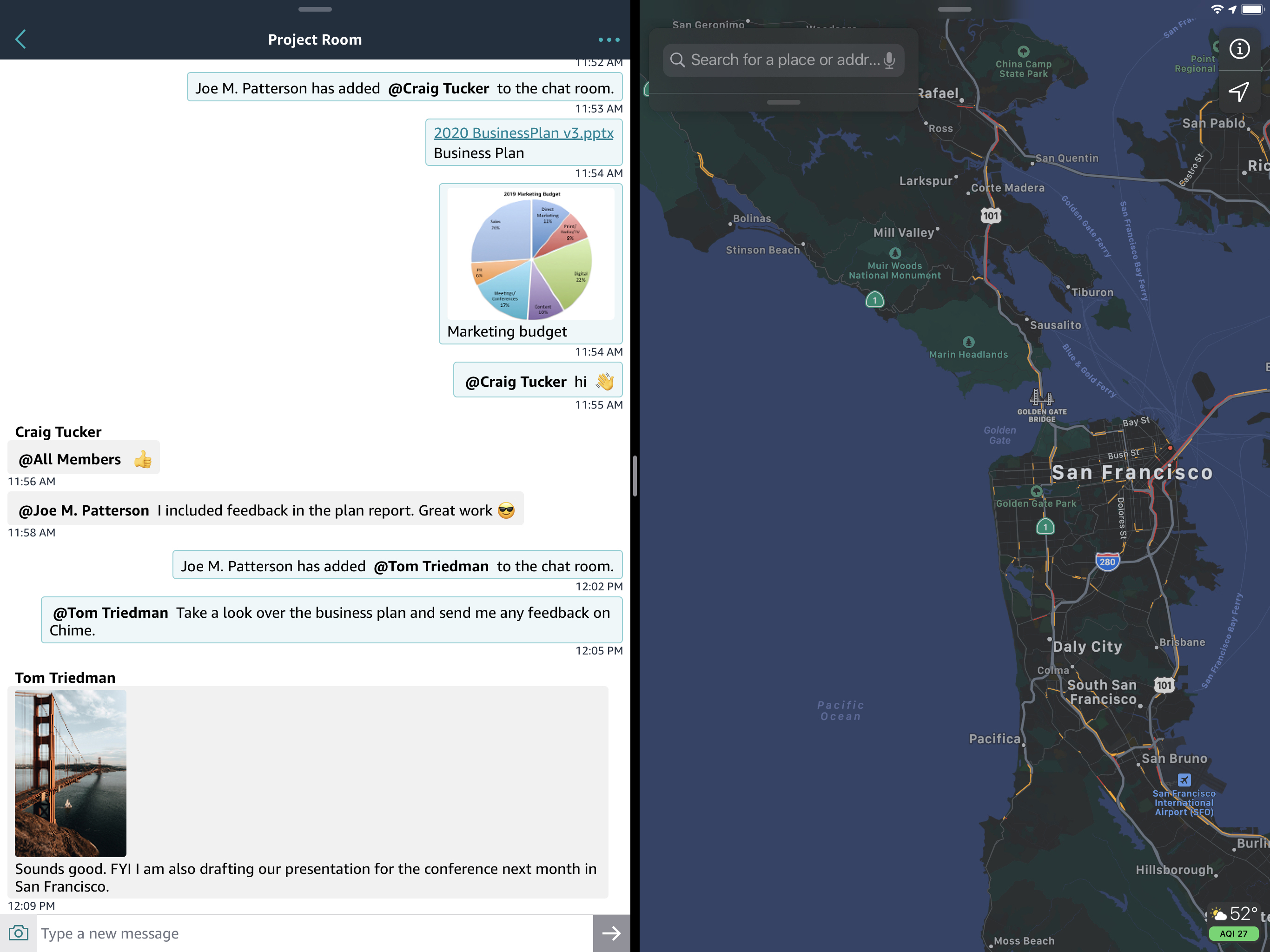 Amazon Chime chat running side-by-side with a map application in iPadOS
Other performance enhancements and bug fixes [Android/iOS]