Features and Enhancements delivered in the August 5th, 2019 Amazon Chime release.
Amazon Chime version 4.24 for Windows, macOS, and web is now available for all users. Version 4.24 of the iOS, Android clients will rollout in batches starting on August 12th and is expected to complete within seven days.
Message Actions [Windows/macOS/Android/iOS/Web]
Message actions now appear in a menu next to messages in all of your conversations and chat rooms. Copy this message copies the message to your clipboard, making it easy to paste in Chime or any other application. Quote this message inserts the selected message into your compose message field as a quote, using markdown. Quoting a message lets you respond to previous messages in context.
To use Quote this message:
1) Choose Quote this message from the Message actions menu to the right of the message you want to quote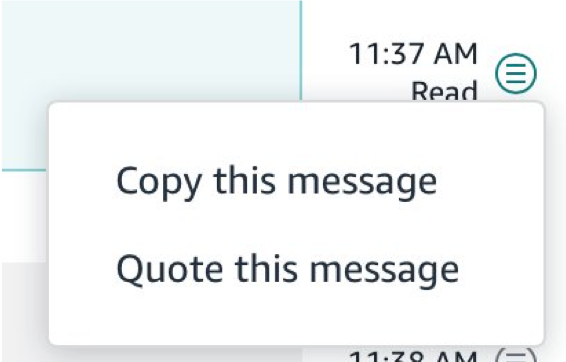 2) The selected message will appear in the text area formatted using Markdown.

3) Your response with the original message in quotes will appear in chat.

Other performance enhancements and bug fixes [Windows/macOS/Android/iOS/Web]