Amazon Chime now lets you join meetings with a single tap or by saying "Alexa, start the meeting" when using Amazon Chime with Alexa for Business on Dolby Voice Room. You can easily share content, get a visual roster with attendee information, and use enhanced whiteboard features during your meeting.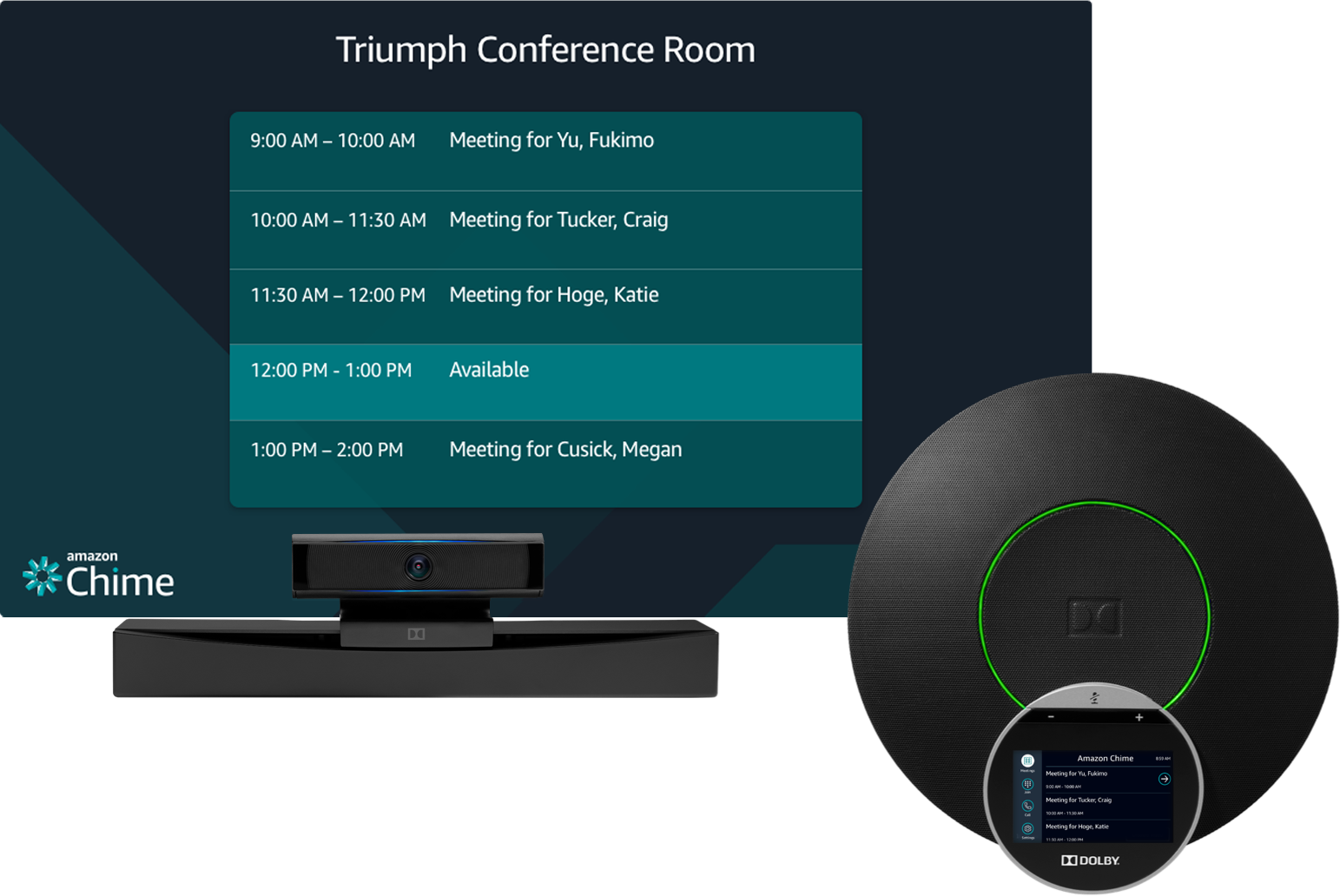 The experience combines the simplicity of Amazon Chime with Dolby features such as dynamic leveling of soft voices, echo or background noise elimination, intelligent scene framing, and whiteboard view to deliver a high-quality meeting experience for small to medium size conference rooms. The solution is easy to deploy and can be managed from the Amazon Chime console.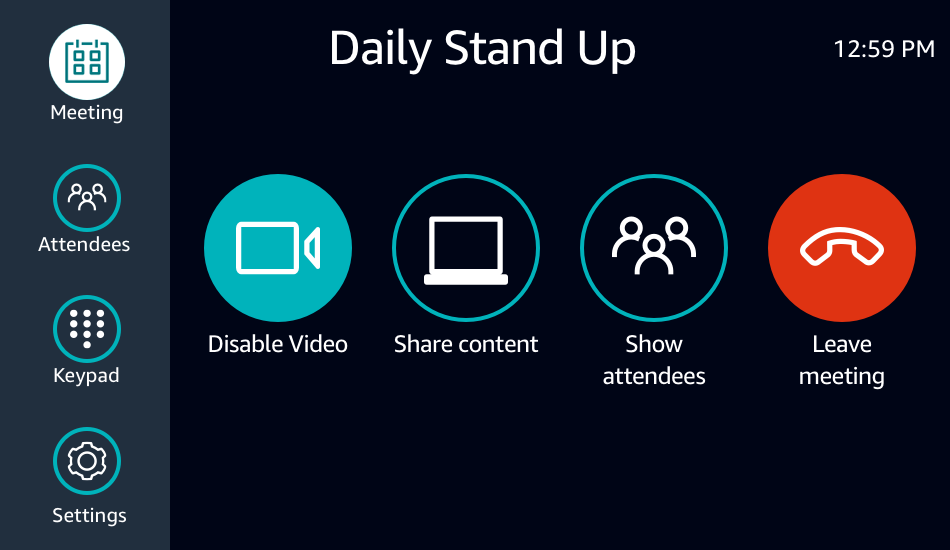 For more details on using Amazon Chime on Dolby Voice Room or to learn how to purchase a Dolby Voice Room system, please see Dolby Voice Room on the Amazon Chime website.
To learn more about setting up and configuring Amazon Chime with Dolby Voice Room see the Administration Guide.
To learn more about joining and attending meetings using Amazon Chime with Dolby Voice Room see the User Guide.