Amazon Chime now lets attendees in the US (*) join meetings with video on Echo Show 8 by saying "Alexa, join the Amazon Chime meeting" or "Alexa, join the meeting". Using your Echo Show 8 device, you can share your video, view shared content, view a list of meeting attendees and their status, turn your audio and video on and off, and provide feedback on the meeting experience after it ends.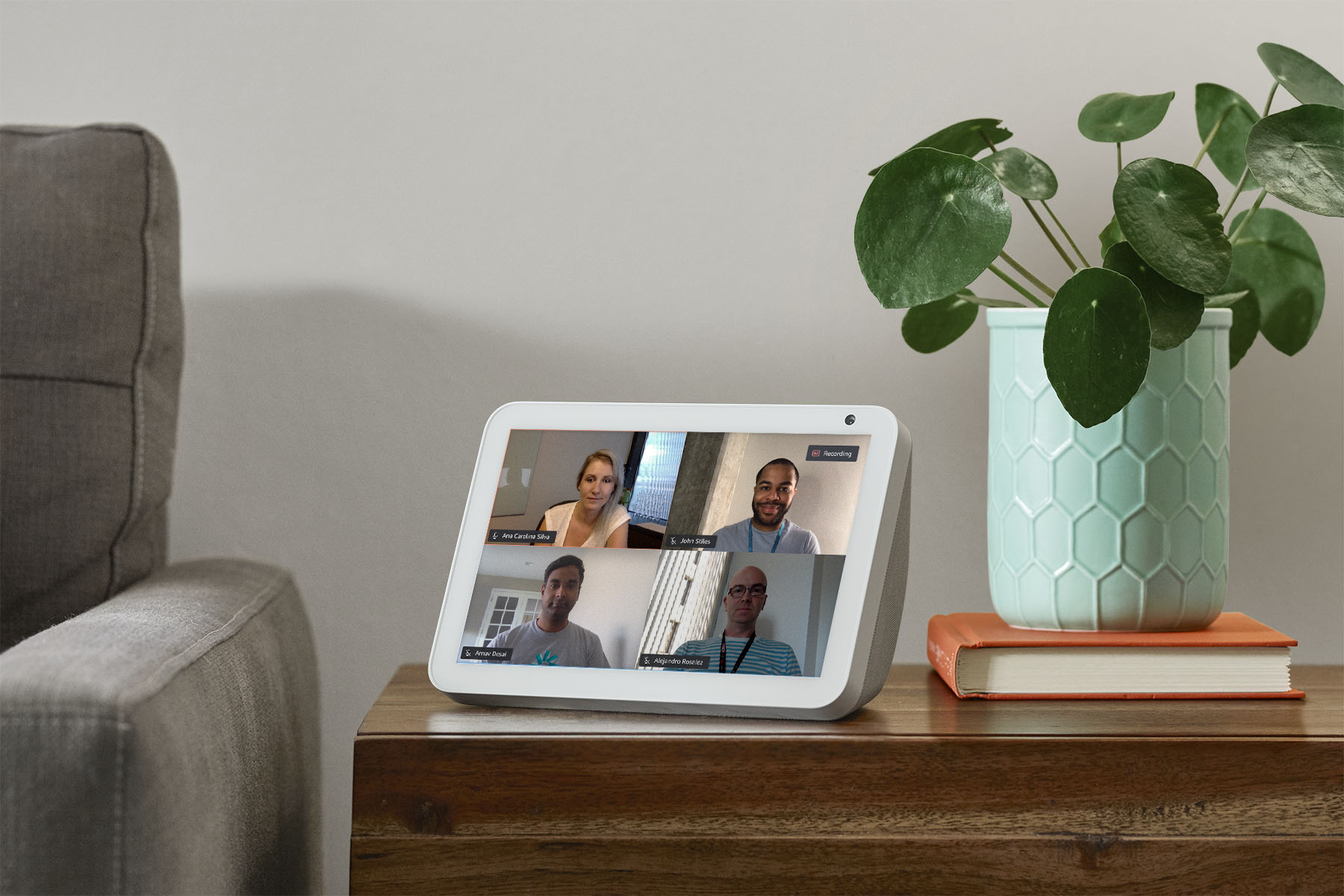 The experience combines the simplicity of Amazon Chime with Echo Show and Alexa features such as high-resolution video, high-quality audio and hands-free meeting join to deliver a high-quality meeting experience for your work or home office. There is nothing to download and there are no new skills to add. We recommend you link your calendar using the Alexa app and say, "Alexa, join the Amazon Chime meeting" when it is time for your meeting to start. If you do not have your calendar linked, you can also join the meeting by speaking the meeting ID at the time of the meeting.

For more details on using Amazon Chime on Echo Show 8 or to learn how to purchase an Echo Show 8, please see Devices - Echo Show 8 on the Amazon Chime website.
(*) NOTE:
Echo Show 8 devices are supported for Amazon Chime meetings when the Alexa account is setup in the US region, US English is selected as the Alexa language, and after initial log-in to the Alexa app.
To learn more about joining and attending meetings using Amazon Chime with Echo Show 8 see the User Guide.