On August 22nd, Amazon Chime announced the
call
me
feature, a new audio option that makes it more convenient for you to join Chime meetings by phone. Whether you're working from home or on the go from any device, you can simply enter your telephone number into the
Chime web application
, and Chime will call you and add you to the meeting. With the
call me
feature, you can join your meetings on time, even if you need to join from a telephone and not using the Chime application. Chime also remembers the last number you entered, so you won't need to re-enter it for future meetings.
IT Administrators choose
Enable outbound calling to join meetings
from the Policies section of the Amazon Chime Console for the Amazon Chime account. This feature is not enabled by default because it has associated per minute per participant usage fees (see
https://aws.amazon.com/chime/call-me-rates
/). Once enabled, meetings which are hosted by your users are able to access the feature.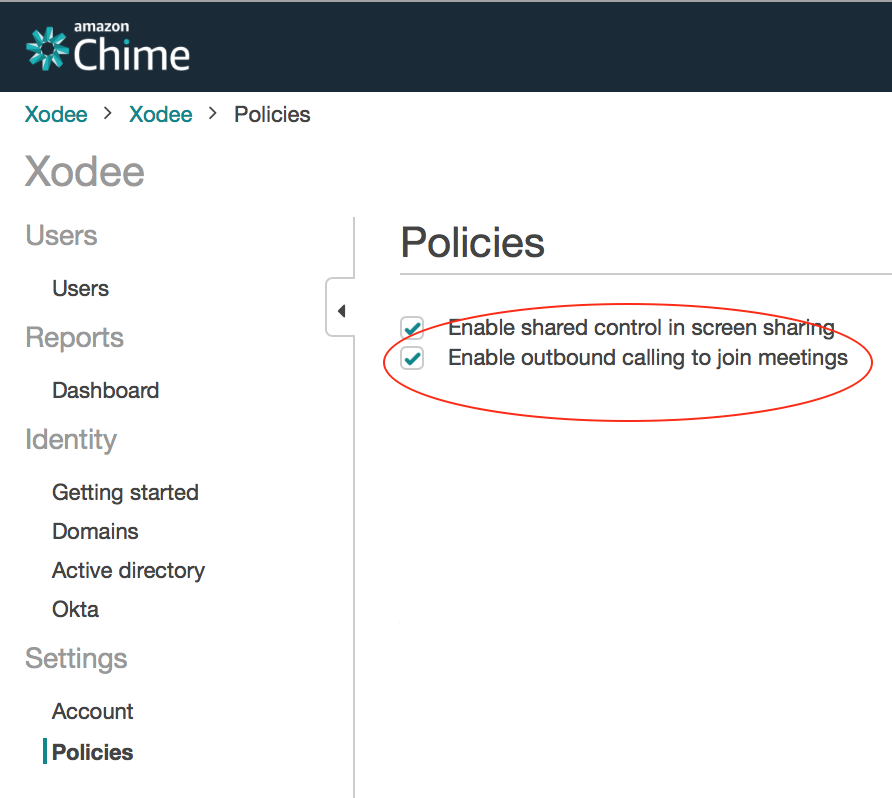 To use the call me feature, you choose the
Call me at a phone number
option when joining a Chime meeting with the
web application
: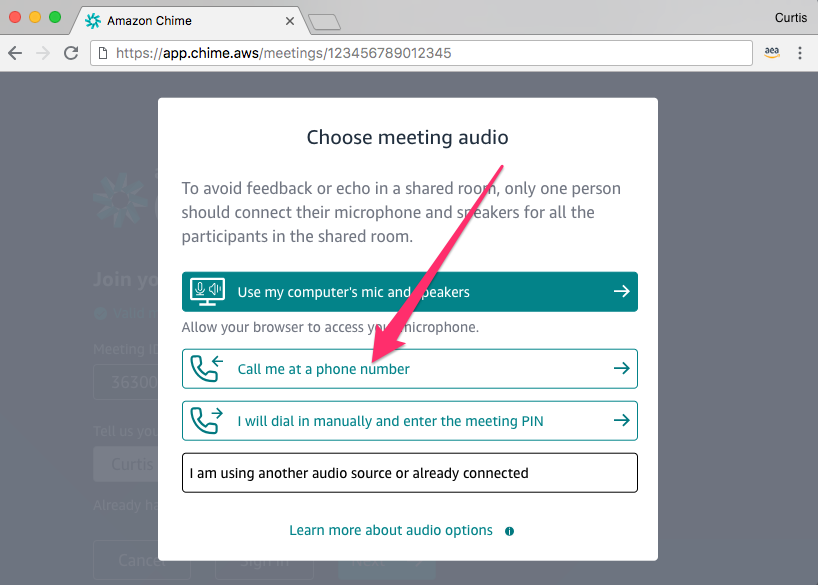 Then choose the country and provide the number to call (Note at launch we support over 40 countries):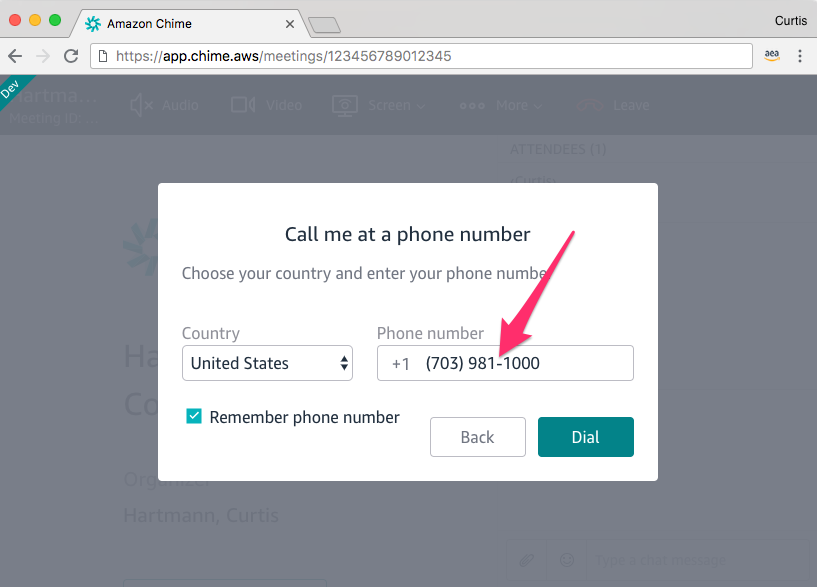 You will receive a call from Chime and asked to confirm the connection.
For more information, refer to
Amazon Chime Documentation
.