Overview
Amazon Chime's Event Mode is a feature that organizers or their delegates can use during a meeting to quickly minimize interruption or background noise and control who has the ability to share their screen or enable their video. Our users tell us it is perfect for their executive's all hands calls.
Enabling Event Mode
Event Mode can be toggled on and off at any time during any meeting by the meeting organizer or their delegates – no need to plan ahead or schedule something special.
To enable choose
Enable
Event Mode
from the
More
menu. On a mobile device select
Enable Event Mode
from the Options menu.
The following dialog opens indicating what is going to happen when Event Mode is enabled.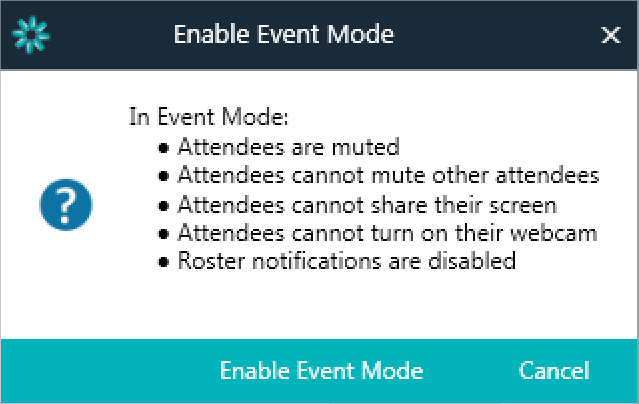 Once enabled:
Attendees who have already joined are muted and anyone who joins later is muted immediately and receives a notice indicating that the organizer has requested that they be muted.
Attendees who are not presenters cannot choose to enable their webcam, share their screen or mute other attendees. Roster notifications are also disabled.
An attendee who tries to perform a restricted task receives a message that the action has been disabled by the host.
Adding Presenters
Only the host can promote an attendee to presenter. To add presenters:
Choose More, then Add Presenters. On mobile devices, choose Options, then Add Presenters.
Check the boxes next to the attendees to add as presenters and choose Add.
Any attendee who has been given presenter permission is notified, and identified by the Event Mode icon in the roster.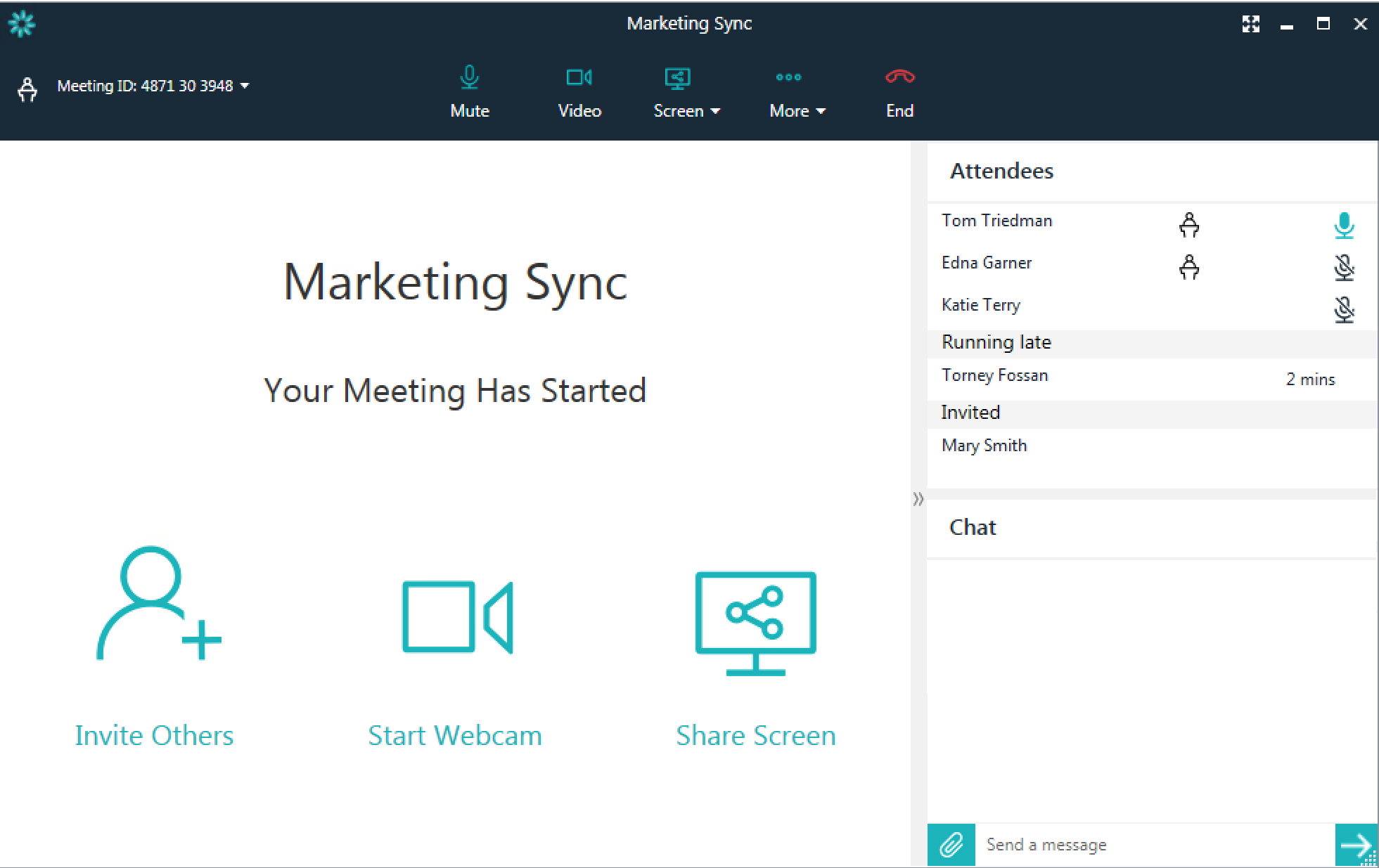 An attendee's presenter permission can be disabled.
Choose a name on the roster and then Remove from Presenters.
On a mobile device, choose a name, then Remove From Presenters.

Preventing attendees from un-muting
For extra control over the audio experience, you or your delegates can also choose
Disable Attendee Unmute
from the
More
menu. This prevents attendees from unmuting their audio but presenters are still able to unmute.
Allow Questions
To open the meeting for Q&A, do one of the following:
Choose More then Enable Attendee Unmute and your attendees can now un mute themselves, but they still will not be able to share their screen or enable video.
Choose More then Disable Event Mode. Your attendees can now unmute, share their screen, and enable video. Note if you disabled attendee unmute, you will need to enable it so that users will be able to unmute themselves.