Starting today, Slack users can use the Amazon Chime Meetings App for Slack to start and join Amazon Chime online meetings directly from their Slack workspace channels and direct messages.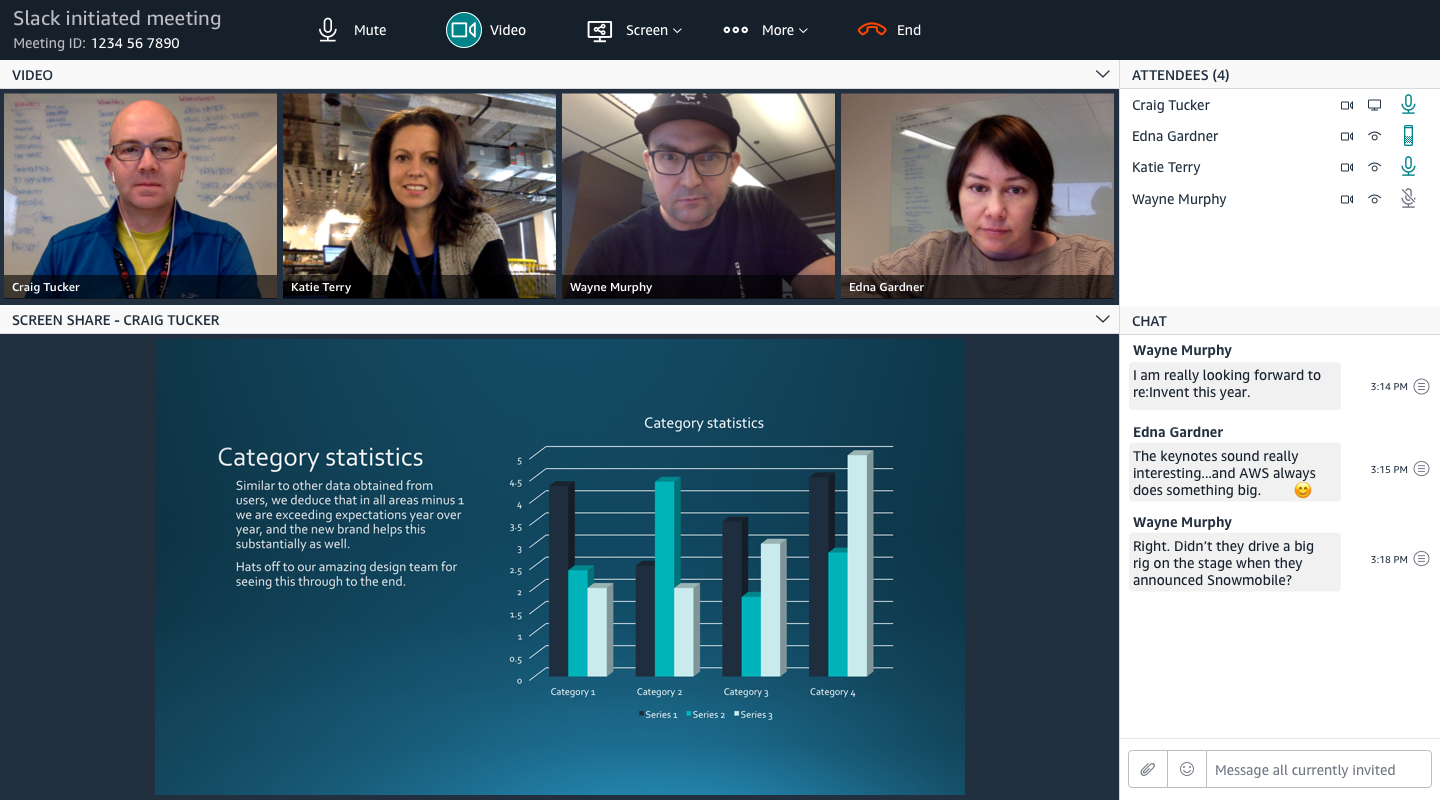 With Amazon Chime Basic, users can start one-to-one audio and video calls and join group meetings as an attendee. With an upgrade to Amazon Chime Pro, Slack users can access advanced meeting features from their Slack workspace like hosting group meetings with up to 250 attendees and 16 video streams, guest access from a meeting link, conference dial-ins, and support for SIP in-room video systems. The Amazon Chime Meeting App for Slack automatically registers new users the first time they use the app so they can start using Amazon Chime without having to create or manage a new account.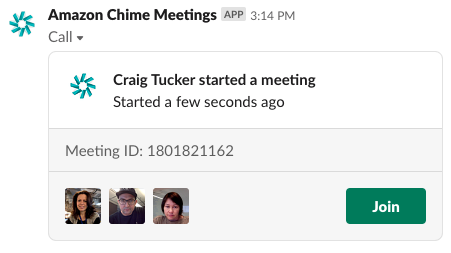 Administrators of Slack workspaces can install the Amazon Chime Meetings App for Slack from the Slack App Directory in a few minutes and put the power of Amazon Chime online meetings in the hands of their users already collaborating on Slack. After they have installed the Amazon Chime Meetings App for Slack in their Slack workspace, they can make Amazon Chime the default calling app in Slack allowing users to start Amazon Chime meetings with the 'call' button in Slack channels and conversations. The app installation flow also makes it easy for Slack workspace administrators to upgrade their workspace users to Amazon Chime Pro by streamlining the process to create an Amazon Chime Team account, import, and invite all their Slack workspace users.
Amazon Chime Basic and the Amazon Chime Meetings App for Slack are available at no charge. Amazon Chime Pro is offered with pay-as-you-go pricing. See more information about Amazon Chime pricing here.
Install and configure the Amazon Chime Meetings App to your Slack workspace and learn more about using the App using the following resources: