Amazon Chime let's users set a Custom status message as well as the Do not disturb presence status and custom messaging that can be set from the Windows, macOS, web, iOS, and Android clients.
Custom Status Message
The Custom status message is set from the User menu > Add a custom status message on Windows, macOS, and web or Settings (gear icon) > Status section on iOS and Android. You can choose from quick options or choose your own emoji and text (max 40 characters). You can also choose if the Custom status message is displayed to all your contacts or only those Amazon Chime users that are in your company's Amazon Chime Team or Enterprise account.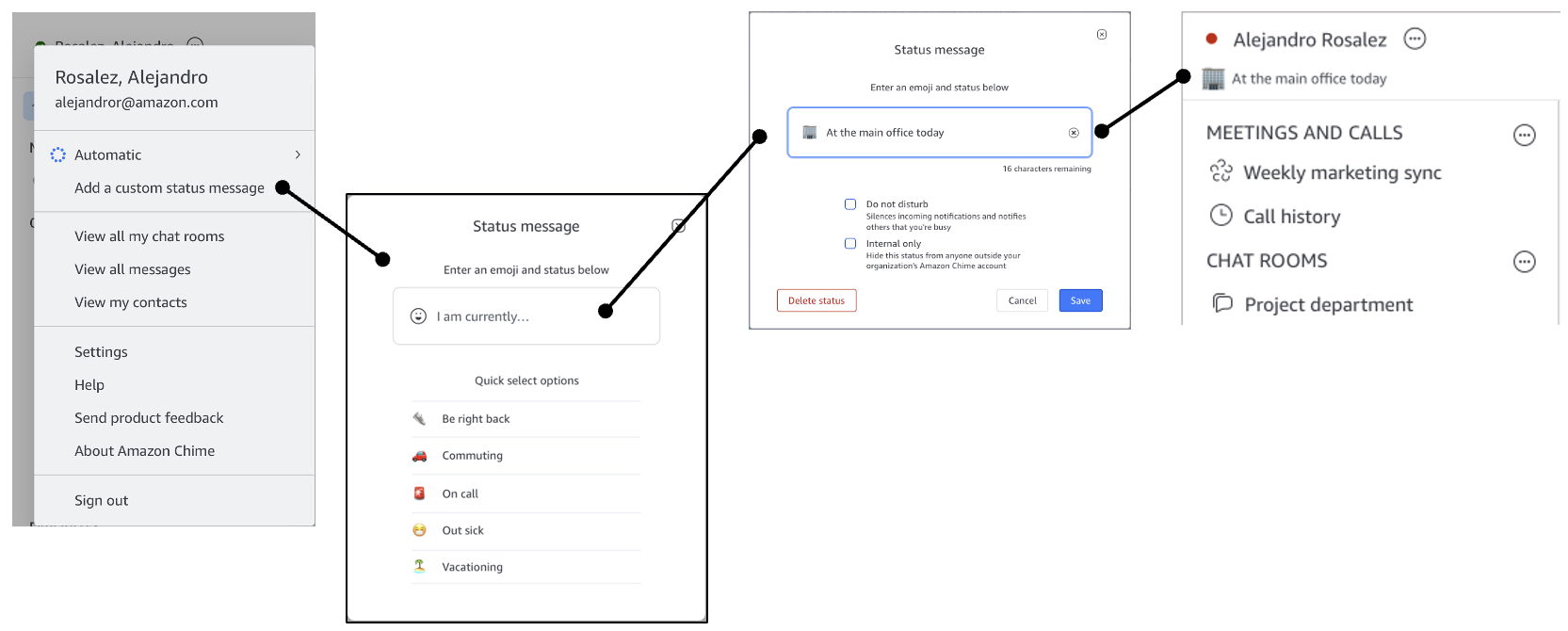 When you set a Custom status message it will be displayed for you under your name in the upper left of the Amazon Chime main window. It will be displayed under your name in your 1:1 messages with contacts based on the Internal only setting.