Update your Amazon Chime mobile apps today
If you haven't yet, we recommend that you update your Amazon Chime mobile app to the latest 5.x version available in the Apple AppStore or Google Play, especially if you are on an older 4.x version.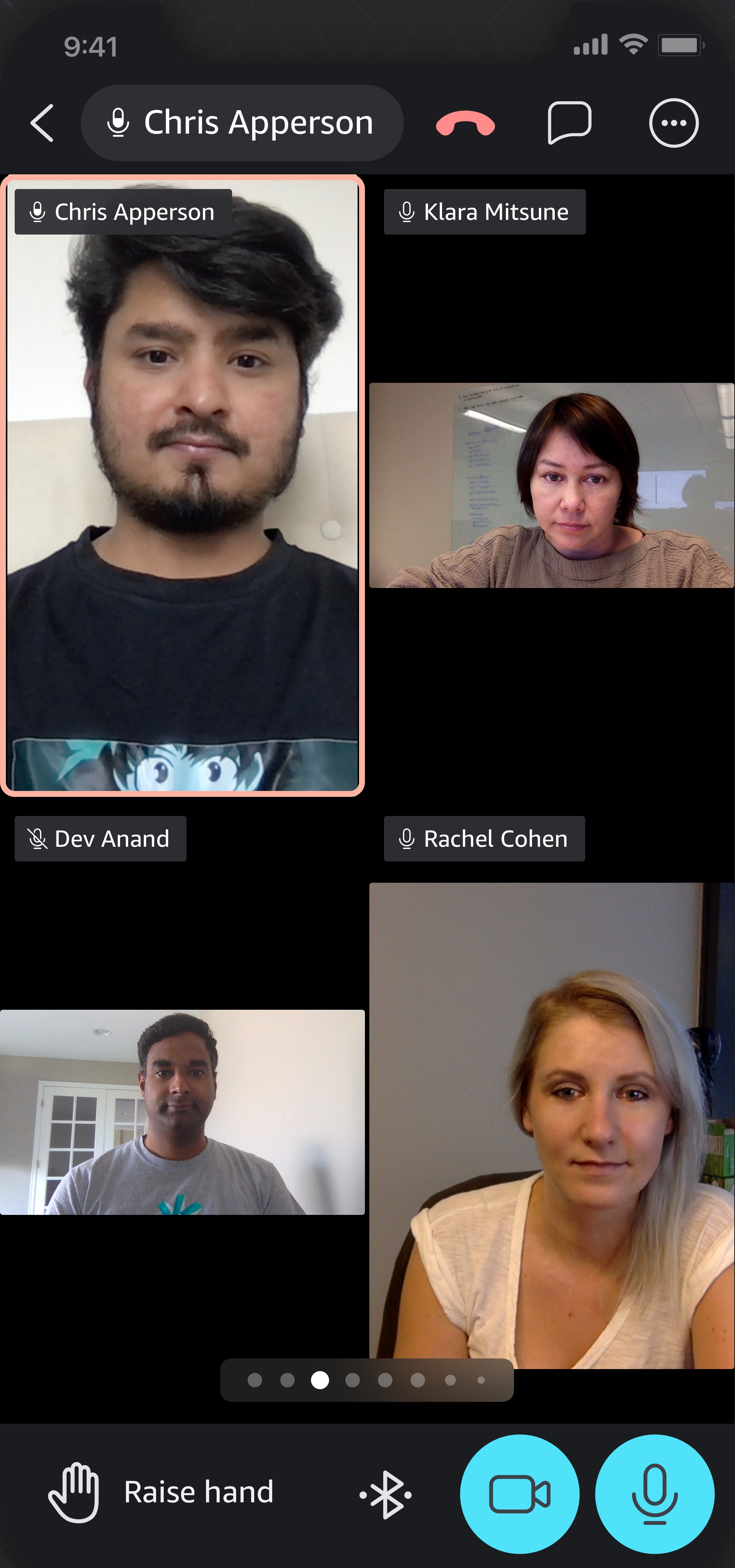 Here are highlights to all the new additions since release:
Features
Learn more
New Meeting Experience that includes:


Redesigned meeting experience

UI refresh

Improved audio and video performance

Up to 25 video tiles (previous limit was 8)

New roster screen

Addition of active speaker cues

Ability to raise hand from mobile

Improved meeting controls

New Join Meeting experience including Call me

5.10 release notes
Background Blur
5.14 release notes
Grid and list view toggles
5.18 release notes
Dark Mode
5.19 release notes
Instant Meeting improvements
5.20 release notes
You can either download or update the Amazon Chime mobile apps via
Google Play
(Android) or
App Store
(iOS). For more help, see
documentation
.